Sometimes in my research I come across information that is downright harrowing.
And today is no exception.
While I was navigating online libraries and medical archives, I kept seeing the same book referenced across multiple studies.
It was a book published in the 1930s titled:
The Doom of 150,000 People In Great Britain
The book is not available to purchase anywhere.
I couldn't find it on Amazon. On eBay. Or on any of the biggest online book stores.
I then turned to archives and online PDF-banks.
And I still couldn't find it.
It seemed like the book had been totally 'scrubbed' from the internet - as if someone didn't want me to find it.
But I wouldn't give up.
Something told me that I needed to find out what was in this book.
So I continued my search.
And what I found shocked me to my core.
The book detailed doctors notes, patients accounts, and testimonials showing today's Plant
Extract reversing numerous ailments and health issues.
It was written after a desperate attempt was made to convince Britain's Health Minister to consider today's plant as a Nationwide remedy for Tuberculosis (TB) and other illnesses.
Here's why.
TB was RIFE in Great Britain during the 30s.
How rife?
Well, in the beginning of the book, it's mentioned that a person would die of TB every 13 minutes.
And if the Minister of Health had listened and pushed for today's plant to be used as a treatment...
They would have prevented the deaths of over 150,000 British people.
(According to the authors)
Unnerving, I know.
But the doctors and patients in the book knew one thing:
These plant roots were not just alleviating symptoms of poor immunity...
But they were helping patients make full recoveries.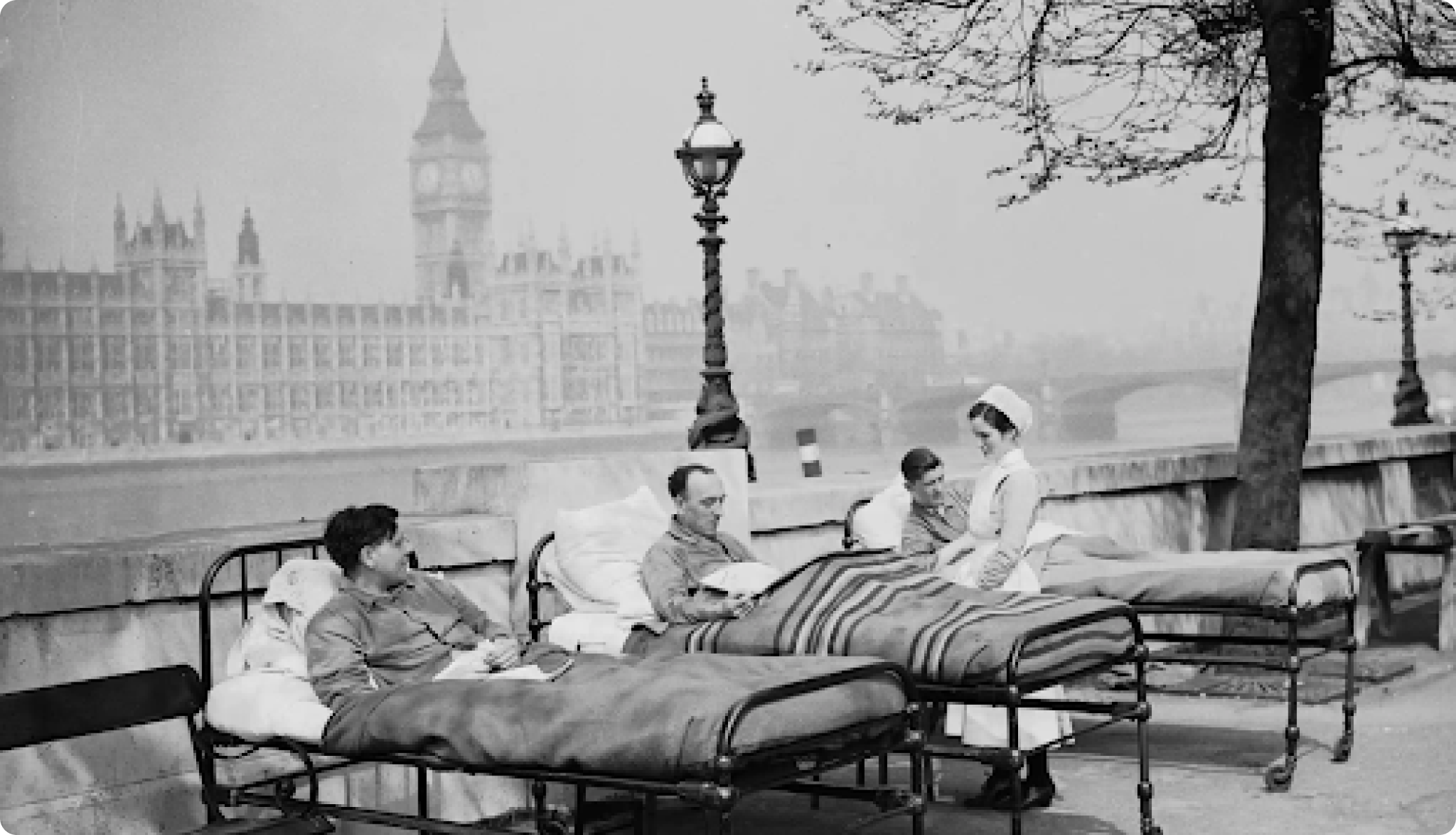 "It's been responsible for what are described as "marvelous" and "miraculous" treatments - often
accomplished after orthodox doctors had tried every means known to them, and when patients had been
sent home with the hopeless verdict that nothing more could be done for them."
-Chapter 1, Introduction
We're talking cold, hard evidence that was read in the House of Commons before the Minister of Health.
Hundreds of testimonies, confirmed by patients, family members, and doctors all over the UK where a patient was totally alleviated of their issues.
Have a quick read through these few example: