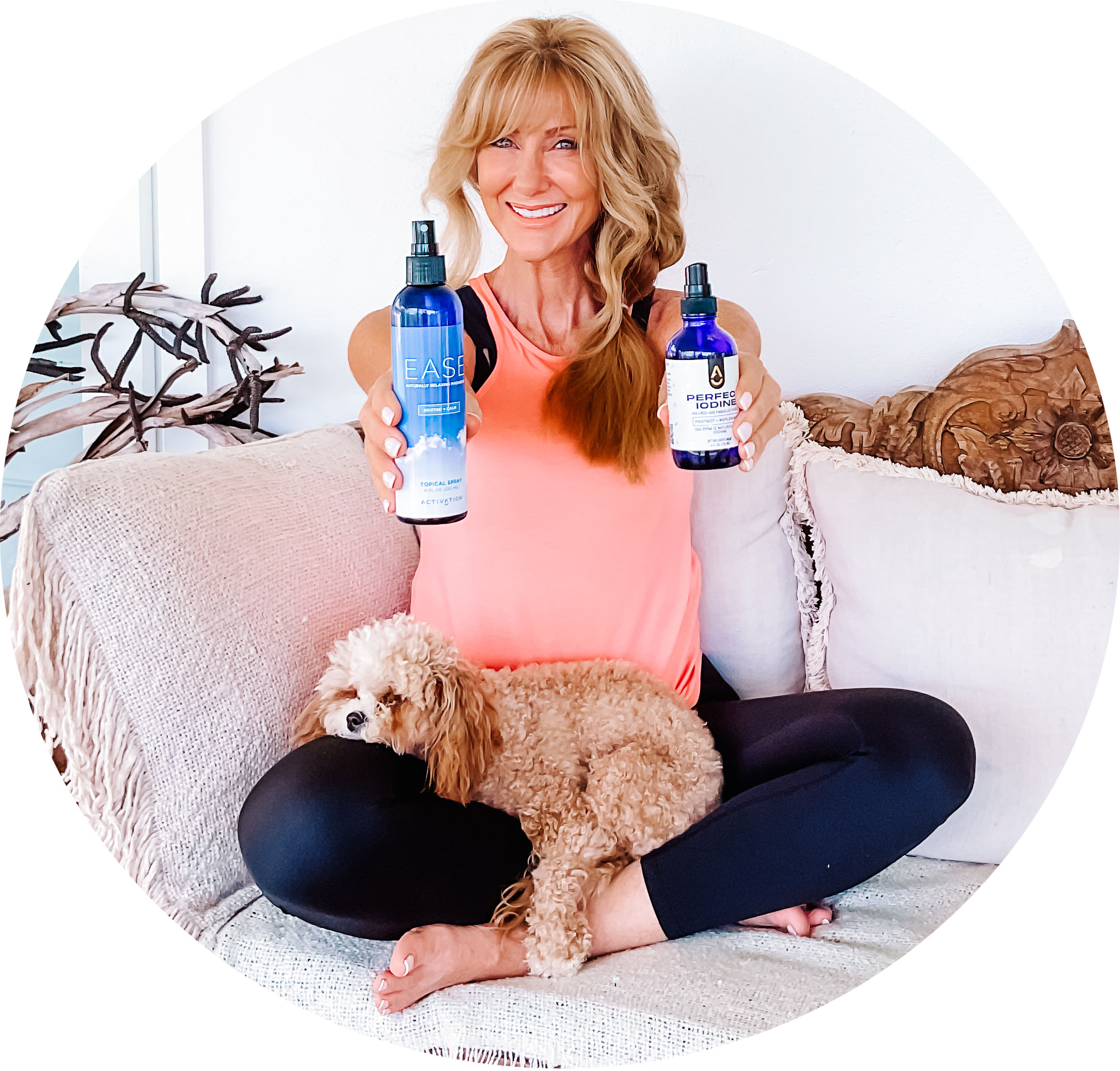 Testimonial from Schellea
"Ladies, over the last 20 years, I've tried numerous magnesium sprays, endlessly searching for that 'just right' product that feels like a treat on our skin without any of the nasty irritations or that dreaded stickiness. I put up with average products because I KNOW how good magnesium is for us, especially as we are aging.

Then I found Activation Products. The first time I tried their magnesium spray, it felt like I had hit the jackpot!

No more stickiness and zero skin irritations or tackiness.

I couldn't believe the quality, so I contacted the founder, Ian, to find out more, his passion, research and depth of understanding about his products were abundantly clear.

Since then, not only have I embraced their Calm magnesium spray, but I've fallen in love with the entire range. You know I don't endorse anything I don't personally use myself.

Activation Products is simply unparalleled! This company stands head and shoulders above any other products I have tried from any other company.

Everything in their range I support and I am looking forward to hearing about your results when you try them too!

With all my love,

Schellea 💖

p.s If you're looking for something simple to start. I recommend you start with the Magnesium spray and the Iodine. They are very manageable and easy to add into our daily lives."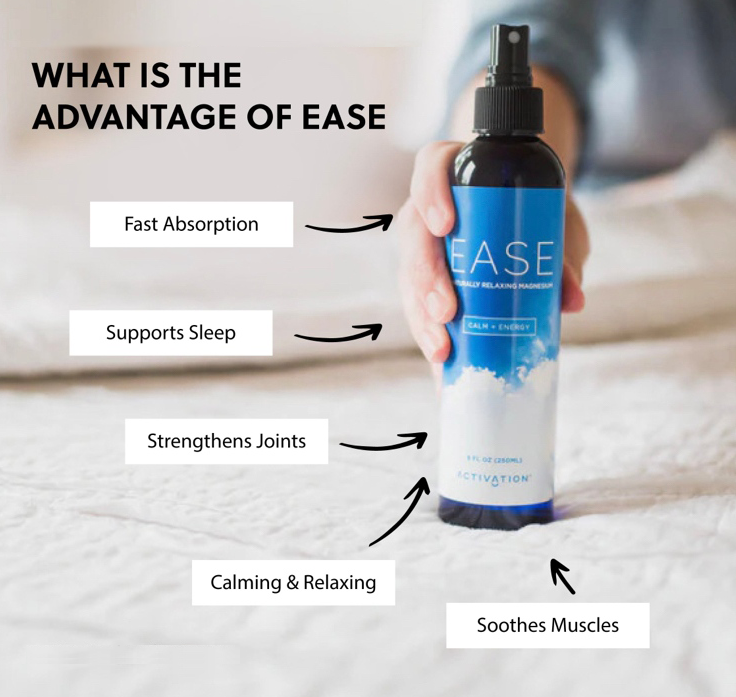 Ease Magnesium, 250ml
$29.00
Ease Magnesium is a natural solution that enters your bloodstream through your skin. Each spray delivers approximately 22 mg of magnesium chloride hexahydrate, encouraging a sense of relaxation and calm.
Regular use restores healthy magnesium levels and promotes calcium absorption. Each bottle of Ease is filled to the top with nothing but 100% pure iMCH™, our all-natural, bioavailable magnesium. Unlike other transdermal magnesium products, Ease does not cause stinging, burning or itching and will not leave a residue on the skin.
Ease FAQs
Ease is great for your whole body, including your skin. We do always recommend spot testing whenever trying a new product, however most people report softer and healthier skin after using Ease.
Each bottle of Ease contains exactly 8 ounces of pure, bioavailable magnesium. 1 bottle of Ease, used every day should last you one month.
Ease is made from pure, all natural iMCH™ sourced from the Dead Sea. It's some of the most effective, most bioavailable magnesium in the world. iMCH™ is the most biocompatible version of magnesium because of its ability to be quickly absorbed transdermally (through the skin) and used by your cells. Since your skin is your biggest organ, it allows for the highest level of absorption without taxing your digestive system, liver or kidneys. Oral magnesium supplements are poorly absorbed and can wreak havoc on your gut, often doing more harm than good. They also take longer to take effect.
Unlike other supplements, EASE begins working almost immediately. Within minutes of spraying it on your skin, you'll begin to feel its powerful soothing effect. Using EASE consistently on a daily basis will reverse your deficiency over time.
We recommend 30-40 sprays daily (depending on your level of deficiency and your sensitivity to the product).
---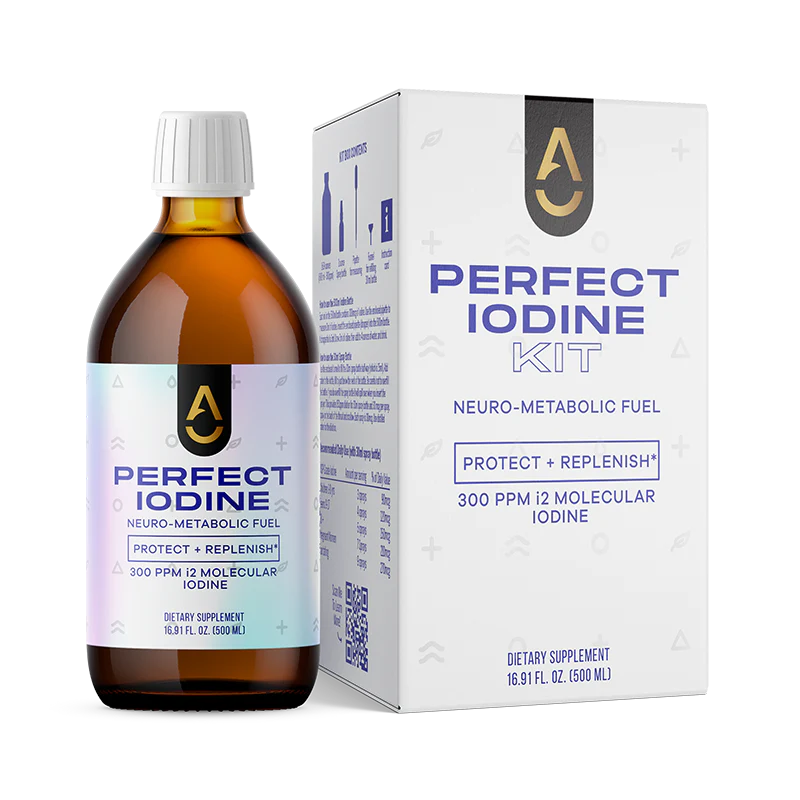 Perfect Iodine - 500ml Kit
$129.00
Perfect Iodine is now offered in a larger bottle at a higher concentration rate of 300ppm, providing you with 60mcg per spray.
Iodine is a vital element that plays a crucial role in hormone production and overall thyroid health. A healthy thyroid is essential for proper metabolism, immune system function, and heart health.
Unfortunately, iodine deficiency is a common problem worldwide, leading to a myriad of health issues if not addressed promptly. To help combat this deficiency, the National Institute of Health recommends that adults consume 150 mcg of iodine per day. Keeping your iodine levels in check is vital, as your thyroid utilizes this essential element during hormone production.
Perfect Iodine delivers essential iodine in a safe and easily digestible form, perfect for your body's needs. It can be taken internally or applied topically as a skin cleanser. With its versatile uses, it's also a valuable addition to your emergency kit for various home remedies and survival situations.
Choose Perfect Iodine for its superior formulation and effectiveness. Not only does it deliver the necessary iodine for optimal thyroid function, but it also offers a convenient and safe way to support your overall health.
Perfect Iodine 500ml FAQs
Iodine can be used topically as a way to clean and nourish your skin however, taking this orally will provide your body with a wide range of internal health benefits.

Directions for use:

Iodine can be added into water or sprayed in the back of the mouth using the sprayer bottle provided with your order.

RDA Recommendations:
1-8 years 90mcg
9-17 years 120mcg
18 years+ 150mcg
Pregnant 210mcg
Lactating 270mcg

To consume the average 150mcg per day, use the enclosed funnel to fill the 30ml spray bottle with 15ml of distilled water (diluting the solution by 50%). This will now be providing you with 30mcg per spray, achieving the average daily intake with only 5 sprays.
When using full concentration, each spray delivers 60mcg of bioavailable iodine to your body. The national institute of health recommends adults get 150mcg of iodine from their diet to remain within heathy levels.
It is mined in the deserts of southern Chile where there are large deposits of a mineral called Caliche Ore. This mineral contains large amounts of the materials necessary to make our iodine solution. After it is mined, the Caliche Ore is refined using a 3 step proprietary process which results in a stable iodine solution that your body can easily absorb.
Even though Caliche Ore is abundant in Chile, certain geo-political factors have inflated the price. Demand for it is extremely high and many groups are struggling for control over the area where it is mined. This has made the mineral expensive and extremely hard to get.
While iodine is an incredibly important micronutrient to ingest on a daily basis, it is also a well known and widely used skin cleanser. It has been used to clean and protect people's skin in a variety of situations including home remedies, medical environments and survival applications.

As with anything, spot test it on your skin to see how your body reacts first before applying it liberally. That being said, the majority of people experience extremely positive results from applying iodine tinctures to their skin.

Perfect Iodine can be used on minor cuts and scrapes or used as a hand cleanser depending on the desired effect.
This is one of the only iodine solutions like this in the world. There are other companies that offer iodine tinctures but none of them make a pure aqueous solution like this. Pure Iodine is a gas, a purple vapor that is incredibly hard to stabilize. Many other companies combine iodine molecules with alcohols or plastics to stabilize them, making them unhealthy in large doses.

We've partnered with a company that, after decades of research, has invented a proprietary process that combines iodine molecules with distilled water. It's a process that makes the solution uniquely bioavailable for your body. It can easily and quickly be absorbed and safely enjoyed. Your body will love it thanks to the incredibly small iodine molecules inside the solution and the fact that water is the stabilizing fluid.

Some other factors that make this one of the only iodine solutions you should trust include that it is…

* Mined from Caliche Ore
* Refined in North America
* Produced in a GMP facility
* Made using natural ingredients
* And suspended in distilled water

Give it a try. From the moment you start using Perfect Iodine you'll understand why we believe it is the best in the world.
---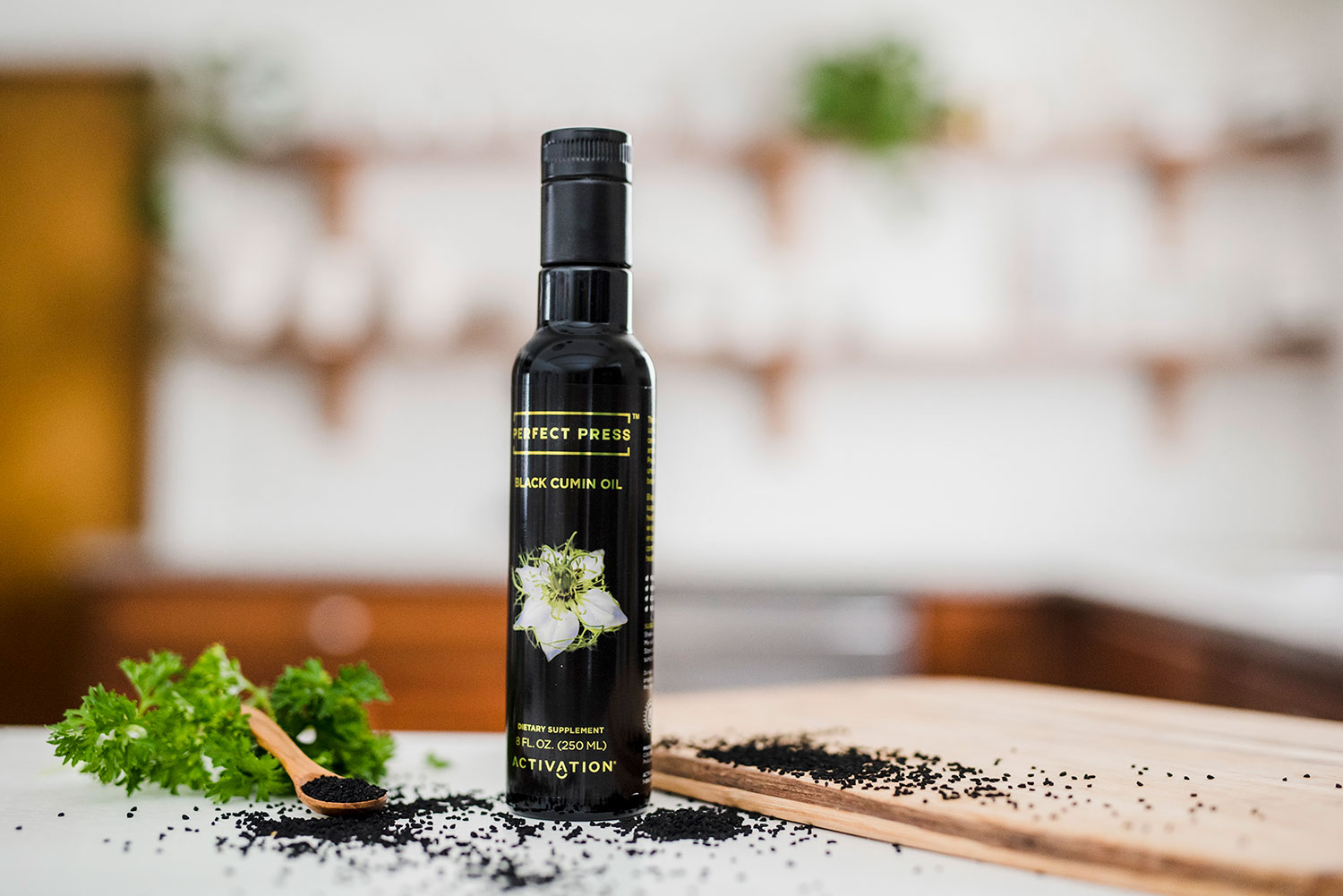 Black Cumin, 250ml
$49.00
Perfect Press® Black Cumin (Nigella Sativa) Oil has a long history of use as a natural health and beauty remedy. Black Cumin contains essential fatty acids, phytosterols and volatile compounds that are beneficial for total body health.
Every bottle contains the oil of thousands of Perfectly Pressed organic seeds. Our unique pressing process ensures that there is no damage to the nutritional properties. The finished product is stored in UV-protective Miron glass bottles to maintain quality over time. Zero damage equals zero rancidity.
Black Cumin FAQs
Depending on the results you're looking for, there are two ways to use Perfect Press® Black Cumin Oil: Drink it and/or Rub it on your skin or into your hair
Recommended dosage: Take 1.5 tsp per day
Drinking Perfect Press® Black Cumin Oil has a whole range of benefits. Rubbing the oil on your skin or into your hair has a moisturizing and nourishing effect. (Be aware that if you do use it in your hair, you will need to shampoo it out).
Black cumin seeds contain high levels of phytosterols. Phytosterols are plant fats that resemble animal fat cholesterol. When ingested, phytosterols limit how much cholesterol is absorbed by the body.
Black cumin has also been proven to balance blood sugar levels. It does this by increasing how sensitive cells are to both insulin and glucose, thus ensuring that your body responds well to them.
Anyone who is diabetic is aware that low insulin levels create cravings for carbs and sweets and high insulin levels can cause nausea, extreme thirst and fatigue.
In addition to phytosterols, black cumin also contains CLA — conjugated linoleic acid. This fatty acid seems to speed up fat burning and appears to lower the melting point of fat.
Black cumin is especially effective because it combines phytosterols with CLA in one natural food source. Studies have shown that combining these things is effective for lowering body weight, even in extreme cases.
Simply by consuming black cumin regularly, you can balance your blood sugar, control your cravings and watch excess weight fall off. Please make sure that you consult with your physician if you are diabetic before starting a regimen that includes black cumin.
We source only the highest grade, certified organic black cumin seeds from Egypt or India, depending on which has a higher quality and more abundant supply at the moment.
Black Cumin does have a very strong taste. Many people take a straight spoonful but others mix it into a little water. Some find that if they mix it with honey, the 2 flavors compliment each other quite nicely. You can also add to dips or salad dressings.
Black cumin seeds are packed full of vital nutrients. There are over 100 chemical compounds in black cumin seeds (some of which are yet to be identified). The main active compound in black cumin seed oil is crystalline nigellone. Other nutrients in this seed oil also include:

• beta sitosterol
• thymoquinone
• myristic acid
• palmitic acid
• stearic acid
• palmitoleic acid
• oleic acid
• linoleic acid
• arachidonic acid
• proteins
• vitamins B1, B2 and B3
• calcium
• folic acid
• iron
• copper
• zinc
• phosphorous

All of these essential nutrients make this seed oil an all-natural multi-vitamin.
---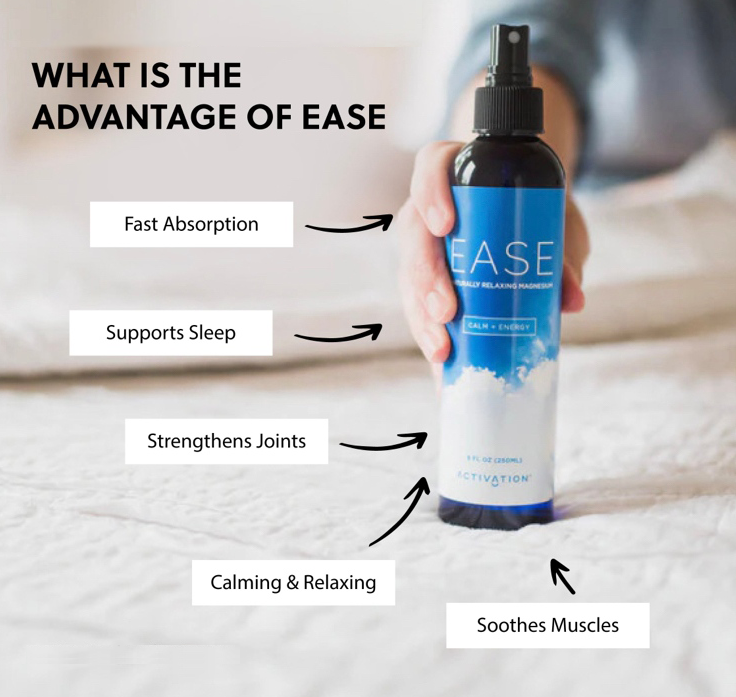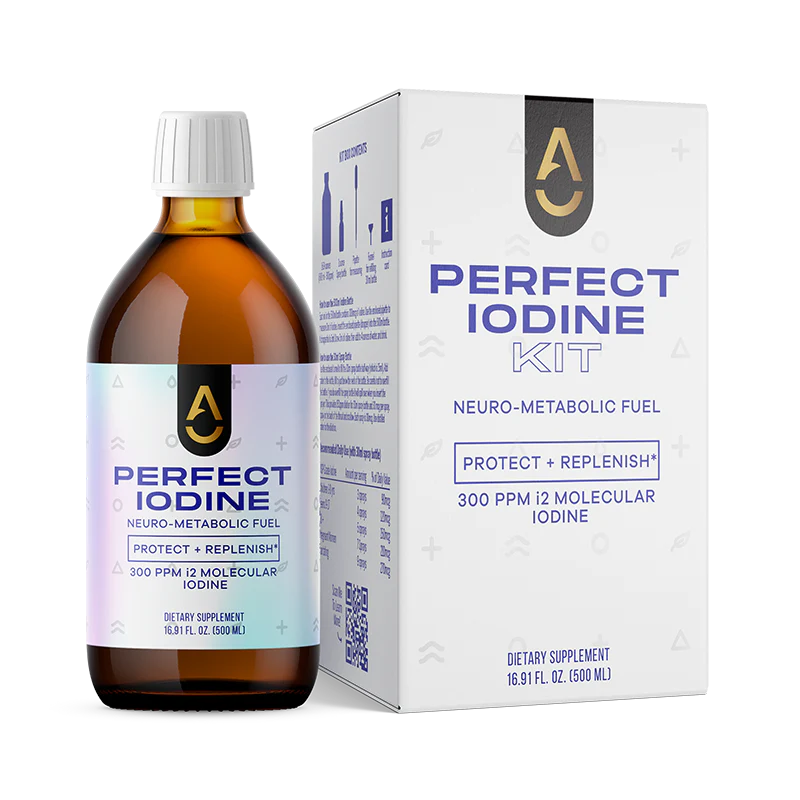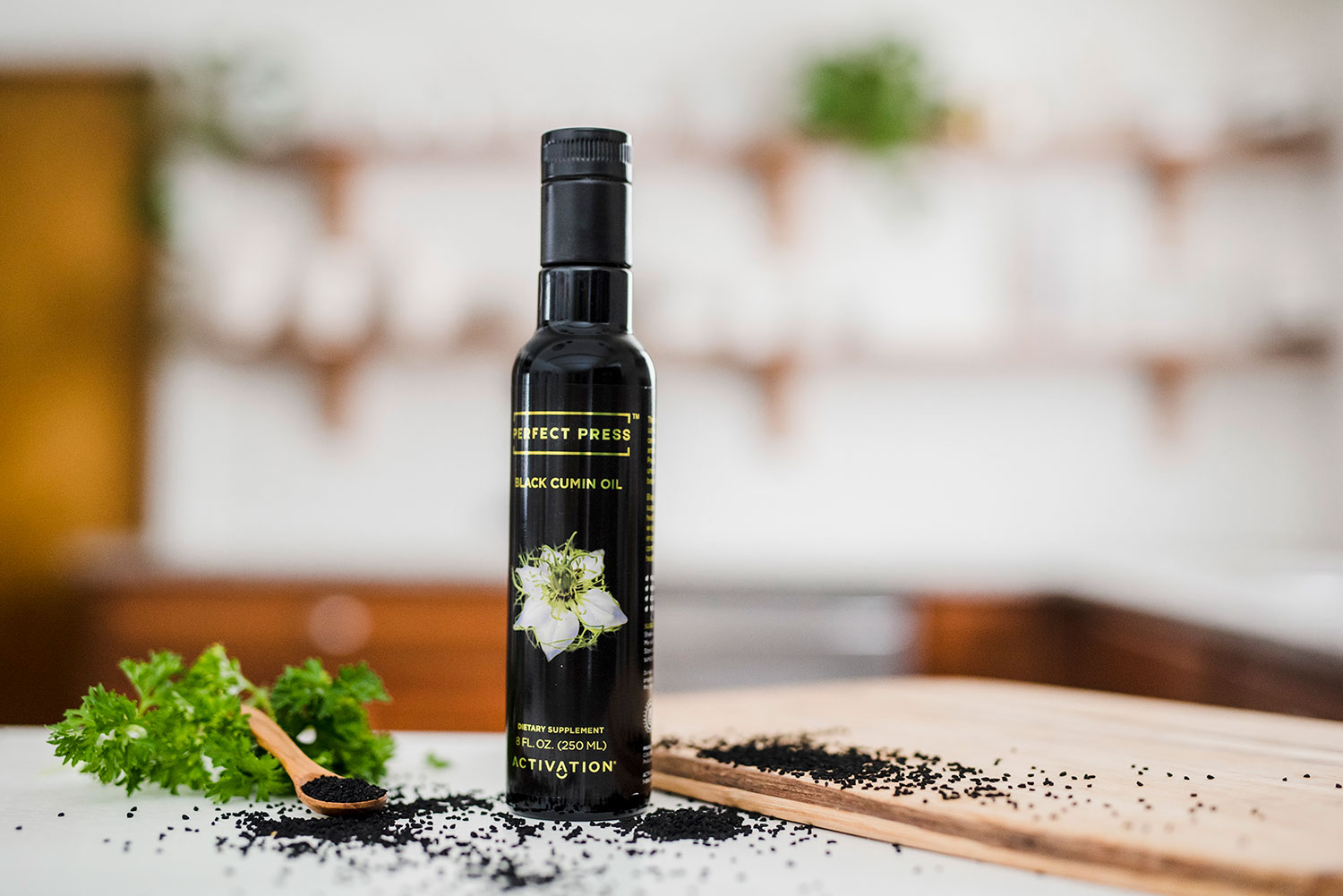 Bundle:

1x Ease Magnesium, 250ml
1x Perfect Iodine - 500ml Kit
1x Black Cumin, 250ml
$207.00
$175.95
(15% Discount applied at checkout)
Add all 3 products to checkout and receive a combined 15% discount on all products.