ONE OF THE OCEANS HEALTHIEST GREEN SUPERFOODS
This rare and naturally enhanced blend of ocean nutrients is for anyone wanting to boost energy, improve cellular health and live longer.
Right now we're offering up to 20% off Oceans Alive
DISCOVER ONE OF THE MOST POWERFUL
OCEAN SUPERFOOD IN EXISTENCE
We created Oceans Alive to make supporting your cellular health and increasing your energy with a natural plant — you can trust — faster and easier.
Oceans Alive contains one of the most powerful, naturally enhanced, ocean superfood on the planet. It contains not one but two rare strains of raw, marine phytoplankton that have been naturally enhanced by 8,000 rounds of genetic selection.
One dropper of this raw and potent all-natural life-source contains 100's of essential nutrients and more than 70 Trace Minerals, triggering your body to generate trillions of healthy new cells!
Forget About Chlorella, Spirulina, Fish Oil and Krill Oil…
They Can't Hold A Candle To This Amazing Plant Based Ocean Blend
This is the most potent form of the food that feeds nearly all life on Earth in one way or another.[1]
Fill Your Body With Natural Energy[2]
By fueling your body with little supernutrients called "Nucleotides", the micronutrients from the plant in Oceans Alive penetrate your cells individually before hitting your stomach. Once inside, these little energy boosters charge up your cells fast – like batteries for your body.
We get reports from nearly everyone who tries Oceans Alive that they experience an overwhelming feeling of untapped energy and focus the first time they use it. It's naturally packed with nutrients that boost your health in a multitude of ways. Its natural antioxidant content reduces oxidative stress, promotes healthy cellular growth and development, and it boosts cognitive function and mental focus.[3]
MADE WITH
OCEAN SUPERFOODS RICH IN MICRONUTRIENTS
Nannochloropsis Gaditana
The first strain in Oceans Alive is called Nannochloropsis Gaditana. Through a study of over 43,000 strains of phytoplankton, this was found to be the best for human consumption. It matches the human nutritional profile, delivering exactly the wide spectrum micronutrients you need to create healthy new cells and neurochemicals in the brain.
Tetraselmis
The second strain is called the Tetra strain. It was chosen for its high SOD (superoxide dismutase) content. SOD is a powerful antioxidant that combats oxidative stress and may contribute to increased longevity.
Ocean
Minerals
Right after it's harvested, these marine phytoplankton strains are put into a highly concentrated sea mineral solution, which stabilizes them in their fresh, raw state. This stabilizing solution contains over 70+ natural minerals from the ocean that your body loves!
Giving You Energy Is Only The Beginning…
The antioxidant S.O.D. (superoxide dismutase) in this green food triggers a process in the body that supports healthy cellular duplication (aging) and healthy recovery.[5]
It also contains a wide spectrum of nutrients that your body needs to thrive[6]. Vitamins, minerals, antioxidants, and more. If you compared this plant, gram-for-gram against any other superfood, you would find it is one of the most nutrient dense food on Earth!
"It's one of those rare foods that contain almost everything you need for life and the rebuilding of cells..." Dr. Hugo Rodier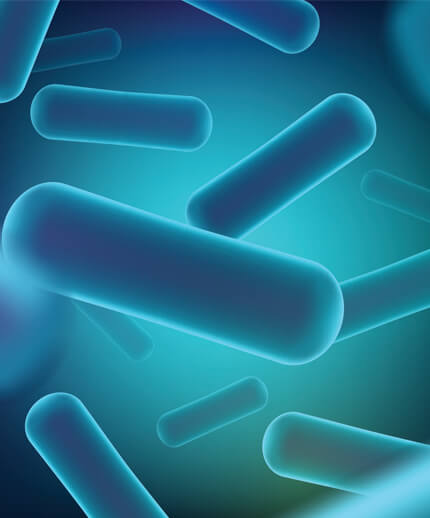 Naturally Enhanced To Be More Nutritious:
Most companies grow phytoplankton in an open pond environment or take it straight from the polluted ocean — exposing you to harmful toxins. Oceans Alive is grown by a group of marine biologists who use a photobioreactor to create what is essentially a sealed off mini-ocean. This is what makes the two rare strains of marine phytoplankton in Oceans Alive superior. They're able to eliminate pollutants and have greater control over genetic selection this way.
Each new crop is grown from the best of the last crop. Meaning that each bottle of Oceans Alive is better than the last. For instance, the nutritional potency of this batch of Oceans Alive has been enhanced by more than 8,000 cycles.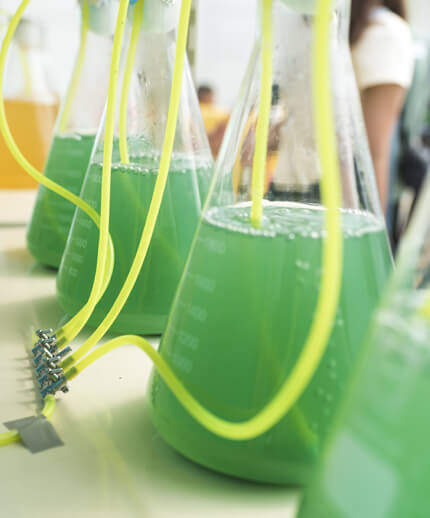 Superior to "Green" Powders:
Most phytoplankton or algae supplements are nothing more than questionable powders ground up from generic, low nutrient plants. They fail to nourish your body because the process that is used to grow them and preserve them (dehydration) often depletes them of what little nutrients they had to begin with.
We believe nature knows best and these special marine plants are far better absorbed by our bodies when taken in a whole food form. That's why we bottle our marine phytoplankton fresh. No heat. No processing. No nutrition loss. We simply bottle this plant in its raw, natural form and add a concentrated sea mineral solution that keeps it fresh for years!
You don't need to shovel massive amounts of powder into your smoothie every morning. Just add a few drops of Oceans Alive to your water and you'll start reaping the rewards. Remember, Oceans Alive contains over 70+ ocean minerals and 2 strains of one of the most nutrient dense foods in existence.
OCEANS ALIVE

ONE OF THE OCEANS HEALTHIEST GREEN SUPERFOOD
Adding this tiny green plant to your water each morning means you never have to worry whether you're getting the full spectrum of nutrients your body can use to stay energized and healthy.
We created Oceans Alive to be the most powerful, completely natural and organic source of raw phytoplankton on the planet. In each serving you will get two strains of naturally enhanced marine phytoplankton and over 70 minerals your body needs.[6]
Here's the part you'll love — especially if you understand the importance of eating foods in their whole food form:
This is the closest you will ever get to 'Mother Nature's Perfect Design'. Nothing artificial is added and nothing is processed. You'll enjoy a wide array of nutrients your body requires and everything needed to BUILD, RESTORE and THRIVE in exactly the form nature intended your body to enjoy this plant — in its raw form!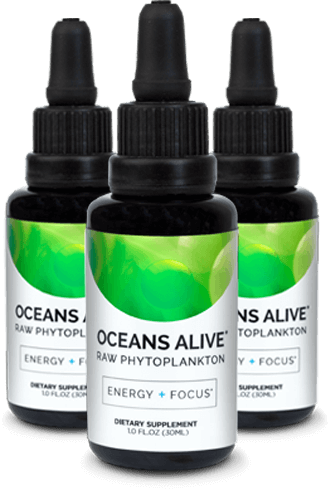 "This stuff is life changing! I've been on Oceans Alive for about for about 3 weeks and I now have the energy that I've been desperate for for to long. I feel motivated once again to focus on what's most important within each moment. Everyone who is ready to make that SHIFT in their life NEEDS to try these products. It will accelerate your growth exponentially."
— Vernie M.
"I had underarm [skin issues] for over a decade. I tried everything under the sun and couldn't get rid of it until I tried Oceans Alive. After four months of use the rash completely disappeared. Thank you for a wonderful product."
— Aaron F.
"I love the quality that Activation Products puts into what I have seen of its products so far. If I had any of the concerns you mentioned that Oceans Alive handled, it would be a candidate, but my efforts to improve my nutrition have already allowed me to reverse the effects of the last twenty years of dietary abuse and I have more energy and vitality than all of my friends and relatives of the same age."
— Aurora C..
"I believe Oceans Alive is a very important part of my nutritional needs for Brain health and anti aging. I take it two dropper fulls in a cold glass of water first thing upon rising in the morning. Its one supplement I take with me anytime I am away from home over night."
— Roger M.
*Results not typical*
Made with all natural superfoods
No dehydration or processing
Zero exposure to pollution
Nutritionally enhanced by 8,000 cycles of genetic selection
Improves energy and brain function[2,7]
Supports healthy cell duplication[8]
Safe for children, adults and dogs
Gluten free, grain free, soy free, dairy free, non GMO
Added minerals to preserve phytoplankton in its raw state
Over 242, 746 bottles delivered to happy customers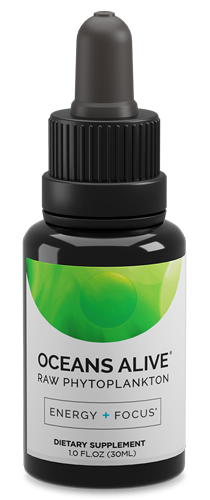 Experience The Power Of Oceans Alive RISK
FREE With Our Ironclad, 60 Day Money Back
Guarantee…
And say goodbye to brain fog & sluggishness overnight!
Oceans Alive is going to give you energy, clarity and vitality like you've never felt before.
And so we invite you to try Oceans Alive and experience the ultimate upgrade in health and longevity!
We know you'll be blown away by how quickly Oceans Alive goes to work - you'll feel the energising effects almost immediately.
In fact, we're so confident that we're offering you a 60-day money back guarantee if you aren't happy.
So go ahead and get your bottle of Oceans Alive now. Choose your package below where you can save up to 20% today!
- Ian Clark, Founder

Start Your Order Below.
The More You Buy, The More You'll Save
MOST POPULAR
3 Pack $105.30 USD
($35.10 USD/Bottle) SAVE 10%

Quantity:
BEST VALUE
6 Pack $187.20 USD
($31.20 USD/Bottle) SAVE 20%

Quantity:
ONE-TIME PURCHASE
Single $39.00 USD/Bottle




Quantity:
| | | | | |
| --- | --- | --- | --- | --- |
| Item # | Description | Quantity | Price | Action |
Your Order Qualifies For A Free Item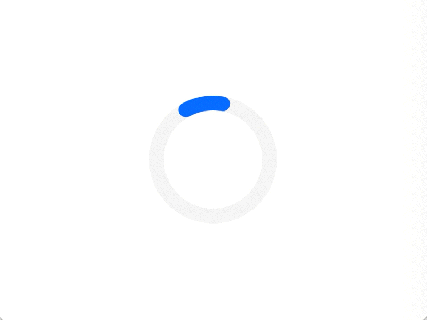 NEED A TASTE TEST?
What if this product isn't for me? We don't want you to order anything that you aren't 100% happy with.
Therefore, we have a 60 Day money-back guarantee so if you aren't thrilled with your order just let us know and we'll refund you the cost of each bottle without any questions asked.
We are proud to have incredibly loyal customers who love our products and we're confident you will too.
Frequently Asked Questions
Is Oceans Alive contaminant-free?
Yes. The marine phytoplankton in Oceans Alive is grown 100% in a photobioreactor in our facility in Spain. It's not grown in the ocean because, unfortunately, the pollution would compromise its integrity and purity. A photobioreactor is a sealed growing environment, where the perfect ingredients are combined. Ultra-pure ocean water, CO2 and natural sunlight provide the exact conditions for growing marine phytoplankton at its best.
In other words, we have created a closed off mini-ocean, without the pollution, waste, heavy metals and bacteria of the real one.
How is Oceans Alive made?
Oceans Alive is made from two premium strains of marine phytoplankton. These strains have been upgraded through genetic selection.
We choose the best samples of marine phytoplankton from each batch and use them to grow the next batch. By doing so we are able to grow the most nutrient-packed phytoplankton in the world. It's incredible. Each batch of marine phytoplankton that we grow is literally better than the last.
We harvest the marine phytoplankton from our bioreactor and then mix it with a clean trace mineral solution. Then we bottle it.
What are the benefits of Oceans Alive?
Oceans Alive is one of the most powerful ways to unlock your body's full reserve of energy. In fact, almost everyone reports an immediate boost in energy, both mental and physical, after trying this product for the first time.
On top of increasing your energy, there are many other ways it can improve your life. These are the top 5 benefits of Oceans Alive:
It reduces oxidative stress[3B]
It fights DNA damage[8]
It promotes cellular health[8]
It increases cognitive function[7]
It's rich with healthy brain fats[6]
It improves focus
We hope you'll be blown away by how quickly Oceans Alive goes to work and how powerfully it will improve your health.
What if I don't like Oceans Alive?
While most people love Oceans Alive, if you don't — that's okay. As always, you are completely covered by our 60-day money-back guarantee.